On December 16, CITIC Securities pointed out that the LED industry is not weak in the off-season and enters the layout. CITIC Securities' recent tracking of the LED sector showed that the industry's chip and package prices declined only slightly in the fourth quarter, and the degree of prosperity was much better than in previous years, confirming CITIC Securities' earlier judgment that the LED industry was not weak in the fourth quarter.
CITIC Securities reiterated that the LED industry has entered the point of view of the beginning of the big boom cycle, and it is recommended to focus on the LED upstream chip industry that has completed supply contraction.
CITIC Securities said that the growth of individual stocks in the electronics industry has begun to divergence, and the current high valuation risk has begun to be released. CITIC Securities maintains the core growth stocks callback is the industry strategy view of the opportunity to intervene. The core combination of CITIC Securities is still Xuxu Electronics, Jufei Optoelectronics, Goer Acoustics, Lixun Precision and so on.

CE approved input 220V output AC24V CCTV power distribution unit led transformer power supply box
Features:
Thermal Cutoffs Protection (TCO):

each output has independent PTC fuse and LED indicator, when problem occurs, only affect the independent output, other outputs still working.
Short circuit protection:

when short condition occurs, independent PTC fuse will open the circuit, when condition removed, PTC fuse will automatically back to close.
High voltage protection:

when high voltage occurs, the surge protection will be hit through to protect the connected device.
Over Current protection

:

when over current occurs, the power supply will automatically switch to self-protection status, when condition removed, then switch back to normal.
Integral Surge Protection:
Soft starting current, effectively reduce the impact of AC input, independent short-circuit protection and surge protection, resume automatically after clearing of fault, EMI filter, minimum ripple, 100% load test, quality guarantee, high efficiency, low T-rise, continuous duty.
Individual LED Power Indication:
Input with a switch, LED indicators lighten when the power supply operates normally.
Individual PTC Output Protection:
each output contains independent PTC, LED indicator, which is not interfere with each other.
Application:
Security Monitoring system

Multimedia Network Teaching System

Medical Monitoring Display System

Industrial Automation Control System

Banking ,securities,financial information display system

Remote Network Server Monitoring

Department Store Security
Product Images: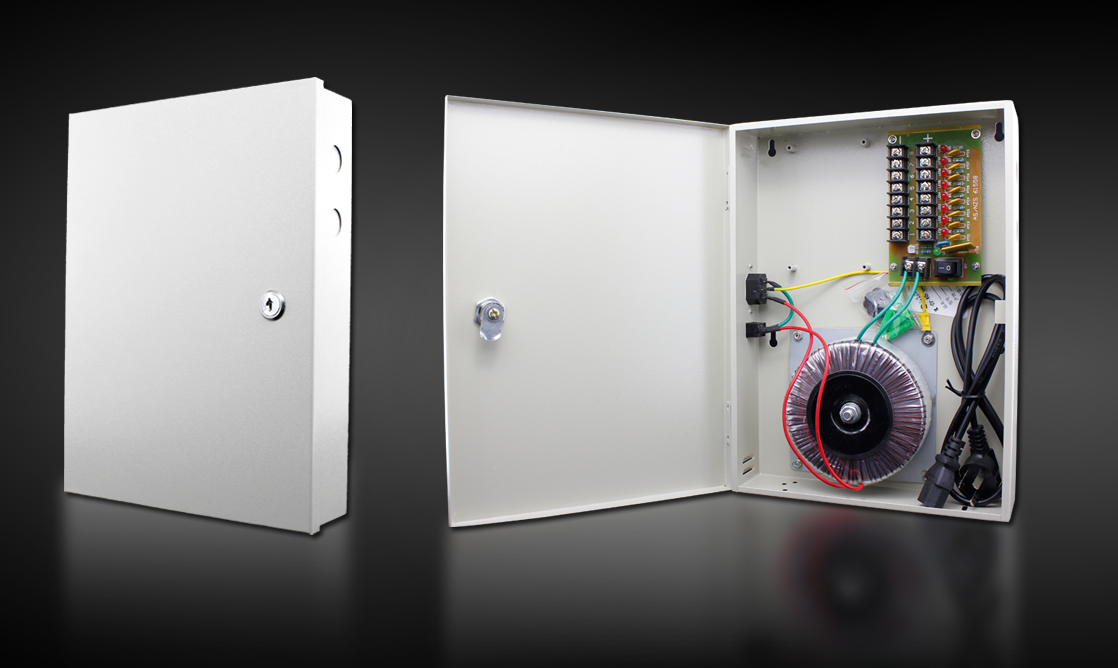 Boxed Power Supply,Boxed Power Supply 24Vac,Cctv Boxed Power Supply, Boxed Power Supply Ups
Guangdong Steady Technology Co.LTD , https://www.steadysmps.com