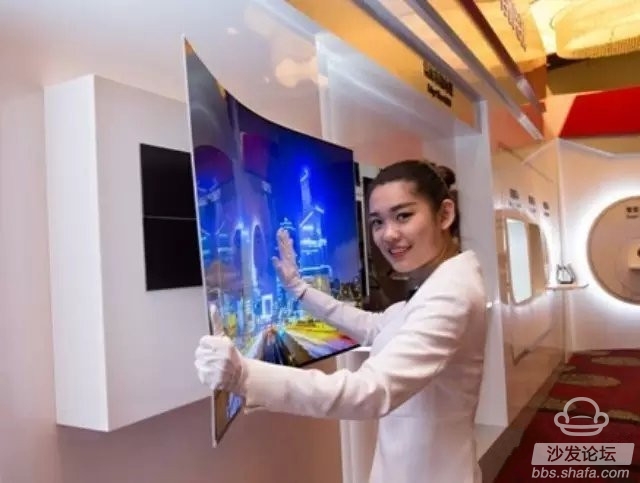 The display principle of "passive" light emission of LCD TV screens has caused congenital defects in the image quality, and OLED (organic light-emitting diode) televisions with self-luminous characteristics, large viewing angle, pure color, and fast response speed are expected to be The future replaces LCD TVs.
However, the technology patents for the OLED TV panel market are dominated by LGD (LG Display), an upstream panel company of LG Electronics, and local LCD panel companies such as BOE and Huaxing Optoelectronics have not yet entered the OLED panel industry.
Recently, it is reported that LG is prepared to open all patents for OLED display panels until 2020. Since then, LG will begin to charge royalties as the market matures. This means that LG has lifted the patent blockade of OLED TV display panels within the next five years. During this period, competitors will not face prosecution even if they use OLED display panels without permission.
LG had a lot more to do than Panasonic, which had suffered a catastrophic failure in the plasma industry. Instead of eating a single meal, LG hoped to talk about the OLED TV market with a very large number of complete machine companies.
Matsushita did plasma industry that year, just want to eat alone food, Panasonic plasma panels produced by itself is always limited supply of other color TV companies, want to eat in the plasma panel and television industry, so that the vast majority of color TV machine enterprises switch to the upper reaches of abundant resources LCD TV camp. Eventually, the plasma TV market was not independently supported by Panasonic and suffered an overall decline. Panasonic's huge investment in the plasma industry also left everything behind.
In the next five years, LG will release technology patents for OLED panel and TV market. It will supply its own OLED panel to other color TV unit companies, and allow Samsung, AUO, Innolux, China Star Optoelectronics, BOE and other panel companies in OLED. Free use of LG's technology patents in the panel area.
The ambition of LG lies in: in the next five years, the OLED TV market should be moved from the current "product introduction period" to "rapid growth period." If the OLED TV market matures in five years, then the pigs will already have fat, and LG will It is very likely that other OLED panels and television companies will be eliminated through the collection of high technology patent fees. "Waiter pig fattening and killing" is a consistent strategy of multinational giants in the field of intellectual property.
Previously, many Japanese and Korean companies such as Samsung, Sony, and Panasonic tried to develop and produce large-screen OLED TV panels. The results all failed. Since LG does not use the patent blockade method to block it within five years, local panel companies such as BOE and China Star Optoelectronics still have opportunities to enter the large-screen OLED panel market. Of course, the Chinese local panel companies want to produce OLED TV panels with high quality and high yield, which may take longer. If we do not make breakthroughs at the core technical level or the technological process is not advanced enough, the local Chinese panel companies may not be able to use LG Panel's current technological level in the OLED panel area for another three or five years.
In any case, BOE, China Star Optoelectronics and other Chinese local panel companies, take part of the funds to risk R & D, production of OLED TV panels, are necessary, and will not suffer losses, after all, will not be subject to technical patents within five years. Level of litigation risk.
Five years later, if the development of the large-screen OLED TV market is not as expected, then there is nothing to say. Since the entire market has not been done, there is no question of who infringes patents. Conversely, if OLED panels and TVs occupy an important position in the color TV industry chain after five years, then LG would like to implement a patent blockade, which can only be in markets outside China. According to the status quo of patent protection, the government will likely implement local protection policies for local panel companies such as China Star Optoelectronics and BOE, and a large number of color TV manufacturers as well as the LCD industry.
Besides, it may be difficult for Chinese local panel companies to have wings at that time, and they also have part of their OLED panel patents, and they can also sign patent cross licensing agreements with LG.
Of course, the production technology of large-screen OLED panels and televisions cannot be said to be "very mature" and "perfect" yet, and still needs improvement. This is in fact in line with the law of industrial development. When CRT (color picture tube) televisions and LCD TVs were first born, the technology was not mature, and they were gradually perfected during the process of continuous expansion of production and sales. Whether it is an upstream panel company or a downstream color TV unit enterprise, neither scientific research nor technology development should be deterred.
Led Wall Washer Light,Led New Wash Wall Lights,Led Wall Lights Indoor,Indoor Led Wall Washer Light
t-smartlight , https://www.t-smartlight.com